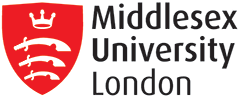 Welcome to Middlesex Online Research Ethics (MORE)
*******IMPORTANT ANNOUNCEMENT*********
*******IMPORTANT ANNOUNCEMENT*********
Dear researchers
In England, to comply with the government's current restrictions to limit the spread of coronavirus, please ensure that all research follows the government's latest requirements and advice: https://www.gov.uk/coronavirus
If you are working outside England, please check the requirements for the location where you research is to be conducted.
In some cases it may be safer to collect data using indirect means of contact such as the phone or video-conferencing*. You will need to consider the data protection requirements if using particular video-conferencing facilities and ensure the following are updated:


Ethics Application - amendment form

Participant Information Sheet

Consent Form
* Further guidance on using online systems for research have been added below in section 7. We've also provided guidance on how to create anonymous online surveys, and online participant form and consent form templates in Qualtrics for you in section 4 below.


If you are a supervisor please check your student's application to ensure it follows the government's latest position on coronavirus: https://www.gov.uk/coronavirus


If you are a REC reviewer undertaking a review of current, future new or modified applications please check applications to ensure they comply with the government's latest requirements and advice on coronavirus: https://www.gov.uk/coronavirus
Wishing you all good health
Dr Tracey Cockerton
Chair of University Ethics Committee
To log in please click on 'Log in' on the top right hand corner. Please log into the system using your Middlesex University staff ID (e.g., F.Bloggs@mdx.ac.uk) and Password.
If you need help please email: MOREsupport@mdx.ac.uk